The Rotary Club meets every Wednesday night at 6:15 PM @
Bonnie Place (Summer Meetings)
500 Claridge Rd
Burlington, ON L7N 2S3
(No parking at Bonnie Place)
Club telephone contact 905-521-5171
---
| | |
| --- | --- |
| | August Message from District Governor Kathi Dick |
---
Recognition for Contribution to Joseph Brant

On Behalf of the Rotary Club of Burlington, former president Bill Thurber, toured the new Patient Tower at Joseph Brant Hospital where the Burlington Rotary Clubs were recognized for their generous contribution. With Bill is Janet Canavan from the Burlington Central Club
---
Farewell to our Outbound Exchange Student Emma Soler

Emma Soler, our outbound exchange student, attended the Rotary meeting on August 16th. She thanked the club for giving her this tremendous opportunity. The next day she was leaving to join her exchange family in Japan. Good luck Emma!
---
Burlington's Able Sail Program

On behalf of the Rotary Club of Burlington, Peter French presented a new Rotary flag to Jim Casey, Manager of Burlington's Able Sail program. The flag will fly over the Able Sail dock at La Salle Park Marina. See more pictures.
Dianne Adams
It is an honour and very humbling for me, to take on the role as President of the Rotary club of Burlington. It's going to be a wonderful year for all of us! I can feel the positive energy building ever since the resounding success of our recent fundraiser Lobster Fest and Peter French's esteemed District award.
Rotary International News
Eight Rotary donors changing the world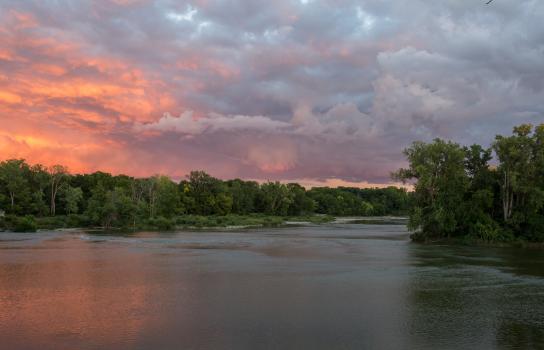 People donate money to good causes for all sorts of reasons; it could be a personal connection to a community in need, a debt of gratitude for a past kindness, or a desire to leave a legacy. We asked eight people around the world what motivates
Help honor Sam Owori's legacy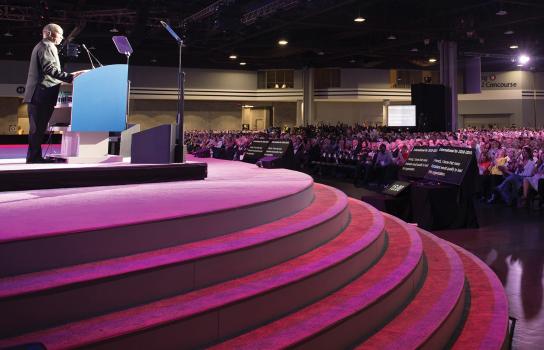 Sam F. Owori was elected to serve as president of Rotary International in 2018-19 and would have been the second African Rotarian, and the first Ugandan, to hold that office. He died on 13 July, at age 76, from complications after surgery.  Owori is largely credited with the